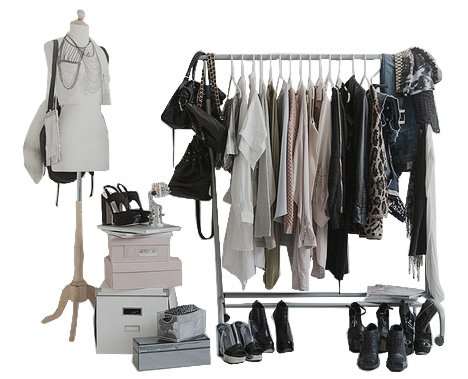 Cash in the Closet is proud to offer new and like new contemporary and luxury fashion from all over the world! If you are a boutique with excess inventory, or an individual with a closet full of new or like new designer clothing, we can help you turn your designer goodies into cash! We accept new, unwashed, unworn designer clothing and accessories and some like-new items. All items must be clean, pressed and free of flaws.
If you have items to sell, send us an email at consignment@cashinthecloset.com. Please include your name, phone number and a description of some of the items you would like to sell. Please include the brand name and original retail value of the items.
The Steps:
After you contact us, you can either ship or bring the items to us. We will take full responsibility for photographing, listing, receiving payment, shipping and sending you a check.
After your item sells and the return period has closed, we will issue a check. We send checks out at the end of every month for sales from the previous month. Email us today to receive a free pre-paid shipping label or schedule a local pick-up.
Why Cash in the Closet?
Don't get us wrong, selling online is fun but it is a lot of work! Simple things like "How much do I charge for shipping?" become a chore when selling for the first time online. Even breaking out the camera to take pictures for an item becomes a lengthy process. We have been selling online for over 10 years and we have established a customer base of thousands. You benefit from our popularity and receive higher prices than you would from selling for the first time online. We also have our items on several marketplaces, so your items will be seen more on search engines and wherever customers are shopping!
1. We save you from having to photograph, write a description, process invoices, receive payment, and pack and ship the item.
2. Get higher prices for your items due to our thousands of loyal customers.
3. We sell worldwide, your local consignment shop can't reach the millions of buyers that we can.
4. Saves you time!

Already a consignor?
Click here to access your consignor log-in page.

Contact us today to Cash in YOUR Closet.